Replenishing to recover a lost advantage
Sujata Devadas, January 9, 2020
Even in their nightmares, no adult born and raised in Kerala ever dreamt of purchasing 'bottled' water.
Realisation dawns when the price of a litre of bottled water (Rs.65/- or $0.91) is higher than for a litre of tetra pack milk (Rs.62/- or $0.87)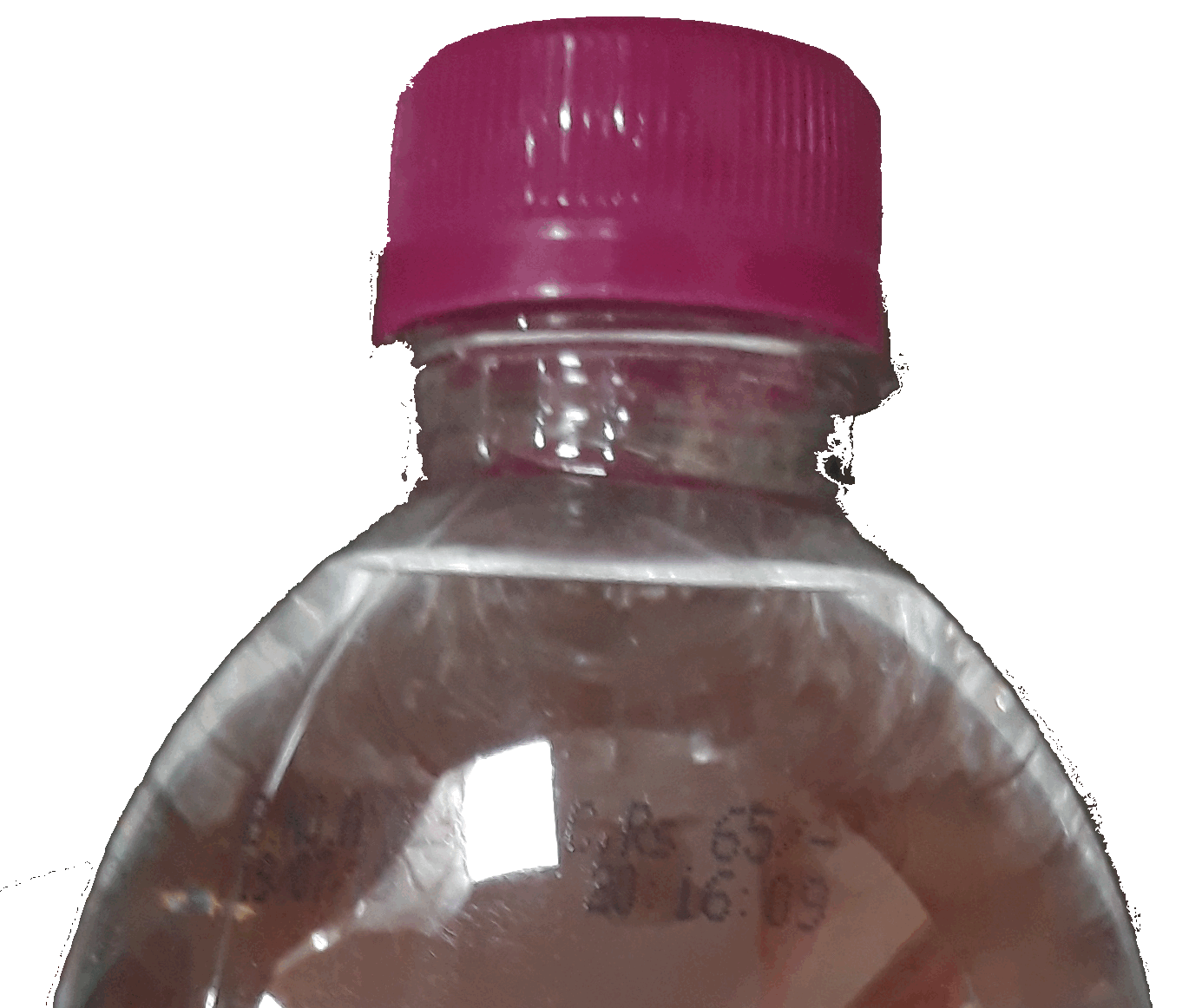 Today, 3 people have great satisfaction in restoring what was lost. Plumbers P V Vinod, K M Ramdas and Dr.Jose C Raphael, Secretary to Mazhapolima, a registered society under Thrissur district administration (in Kerala state, India) recharged over 30,000 wells making households self sufficient in fresh water. 75% of them in 88 villages of Thrissur district, the rest in neighbouring districts.
​
In contrast to making and maintaining village water storage tanks ('Jala Sambharanis') at Rs.50,000/- ($699.61), recharging a well costs a fraction - less than Rs.9000/- ($126.68).
​
It won the best environmental project Water Air Food Award (WAFA) in October 2018 and is listed as a best practice government initiative by the Central Ground Water Board (CGWB), India.
Ramdas, Vinod and Dr.Jos C Raphael stand behind Dr.Sneha Singh, WAFA Chief Corporate Relations Officer, Global as she presents the WAFA Award, Water Category to Mazhapolima, Rainwater Harvesting in 2018
The Urgency
The shape of a bitter gourd, Kerala is "… blessed with an average annual rainfall of 3000 mm. However, the State's peculiar topography, characterized(sic) by the narrow stretch of undulating terrain that extends from the Western Ghats to the Arabian Sea induces high run off in short duration received from the high rainfall and drains into the Lakshadweep Sea very fast."
Source: Impact Assessment of Mazhapolima Project on Groundwater Regime in Thrissur District by Centre for Water Resources Development and Management (CWRDM), February 2013.
​
Neglect without appreciation
​
With roughly 34 million people, as much as in Canada, water deficiency began when other occupations substituted agricultural work.
5 decades earlier, each house of a lesser population had about an acre or more of land with an open homestead well. This open soil or ground area surrounding the house was fenced by dense green hibiscus (chembarathy), Gliricidia (seemakonna), Malabar nut tree (adalodakam) or Vetiver (ramacham) plants and mud ridges in midland districts like Thrissur. That soil absorbed rainwater and recharged the homestead well which supplied water for domestic needs.
​
Irrigational network spinal to the primarily agrarian economy existed at that time. Digging mud ridge basins at the base of coconut trees to hold rainwater was routine work before the rainy season to replenish fresh water in catchment areas. Well-irrigated Kerala, that practiced such rainwater harvesting, also harvested crop thrice a year.
LOST: since the 1990s, housing 34 million in an urban residential pattern with piped chlorinated water supply and barely 8 to 10 cents of land separating buildings lost this fresh water self sufficiency. Rainwater that poured into cemented residential premises was let off on to the roads. Open grounds and irrigation canals vanished.
​
As documented by CGWB, disabling water's absorption through the soil, decreased ground water.
Adapting to urgency
Other states rely on bore or tube wells drilled through rock formations. But Kerala had fresh water self sufficiency due to easy access to underground water through dug wells or open wells on their property. In most areas, these wells, dug after locating underground water, do not overflow - ample evidence of Earth's vast underground storage capacity.
​
To recover the lost advantage, Thrissur's former District Collector V Kurien Baby launched 'Rain Bounty' (in English) or Mazhapolima project in May 2008. Initiatives by Dr Sekhar Raghavan in Chennai, by Vishwanath Srikantaiah in Bangalore, neighbouring state Tamil Nadu's experience, a state that receives less rain and conserves rainwater to ease the water shortage dilemma gave him perhaps a far better understanding of CGWB suggested technique.
(left to right) Pipes are attached to water outlets fixed to terraced concreted flat or sloped tiled roofs, to plumb rainwater into a tank or percolation unit next to the well. Rainwater fed into the tank is rudimentarily filtered through a nylon net, 2 layers of baby metal (0.25 inch size rock pieces), washed wood charcoal before pouring this water is poured into the well.
For 6 years from 2009, in accordance with the Trust's vision 'safe, sustainable water for all', Arghyam Trust, Bangalore funded Mazhapolima's operational expenses as it used rainwater to recharge wells.
​
Cost and subsidy
​
"Underground water replenishment by channeling rainwater falling on roofs after its rudimentarily filtration into wells removes the need for water storage tanks on the ground" says erudite Dr.Raphael, a doctorate in Development Studies, who began changing a rigid apathetic mindset in 2000 to make people aware about the technique, cost and benefits. Over the years, he spoke at World Water Forums in Turkey, South Korea and Geneva about it.
The cost was calculated at Rs.8000 ($111.94) for flat-roofed houses and Rs.8600 ($120.33) for sloped roof houses by the subsidy guideline issued by Kerala government (no. 3989/2017 dated December 12 2017). 90% of it is subsidised, reimbursed to the general public, 100% returned to the Scheduled Caste and Tribe households.
Tapping into opportunity
Vinod and Ramdas have worked with Mazhapolima right from the start - this campaign to save fresh water - gaining one whole decade's technical experience since then.
Vinod and Ramdas ((left and right photos) finish recharging wells
Economics postgraduate, a graduate in education, guest faculty member Vinod teaches Kerala legislative assembly members and Members of Parliament at Kerala Institute for Local Administration (KILA) about preventing well water pollution through E coli bacteria and about taking measures to avoid toilet seepage entering wells while covering freshwater self sufficiency and recharging wells with rainwater. He imparts this education to communities, schools and colleges.
​
As authorised technician, he has trained KudumbaShree members and school children on the same subjects. "Fresh water is so essential to us and other animals, I am very willing to teach, raise awareness, give hands-on training to save it, conserve it" he says.
​
BLOCKED
A brilliant opportunity, wouldn't you say, to combine a frontal rainwater conservation strategy with employment?
A technician and 3 assistants can complete the job in a day. The block is the 8 to 9 months delay after which the government's monetary remuneration reaches these workers. All trainees turn away from recharging wells to jobs that give immediate remuneration.
​
Unfolding benefits
​
The twin quantity-and-quality benefit showed up in Guruvayur where wells have red water, due to iron content. Aeration happens when rainwater is poured into it with some force from the top by adding more oxygen(H2O). It clears the water. The same dilution is done for brackish water in deep bore wells too. Salty water found in coastal areas benefit by reducing the salinity if the wells are recharged with rainwater.
​
CWRDM discovered in its 2013 impact assessment that half the urban population, 80% of rural inhabitants still rely on open wells for domestic needs. Estimated increase in million litres of utilisable groundwater potential was
​
7.22 in highland area
​
14.08 in midland and
​
43.35 lowland sample areas. CGWB continues groundwater resource assessment.
Several interested enquiries from other Indian states and from other countries keeps Mazhapolima in current news.
Arghyam funding stopped a while ago. But Mazhapolima continues recharging wells for private households that pay for installing this facility, provide maintenance service, conduct classes, workshops and train others to recharge wells.
Their active engagement in freshwater recovery is the best response to water scarcity.
Contact Mazhapolima at
Landline: 0487 2363616
Mobile: 9447016400
Please share this ingenious solution with others.
Share you thoughts and opinion in the Contact Form at the bottom of the page.
It will be posted here for other readers to see.